Chittagong Vikings  team is one of the favorites to win this year's edition. Vikings joined the league in 2012. The team changed its name from original Chittagong Kings after change of ownership in 2015. The team has appeared in the championship game in 2013 under the captaincy of Mahmudullah Riyad and coaching of Khaled Mahmud. The Vikings organization is led by Abdul Wahed since 2015, and has had three head coaches: Khaled Mahmud, Marvan Atapattu and Mohammad Salahuddin. The team is currently captained by Tamim Iqbal and coached by Mohammad Salahuddin. The Vikings returned to the 4th season of the league, only retaining three players from the previous season. Tamim Iqbal will continue as the captain of the team, with a drastic change in the management. The team has many individuals who can win matches for them.
Key Players of Vikings for this year's Edition are:
Chris Gayle, Grant Elliott, Shoaib Malik, Dwayne Smith, Mohammad Nabi (Overseas Players)
Tamim Iqbal, Taskin Ahmed, Anamul Haque, Abdur Razzak (Local Players)
How many of you are still unaware of Chris Gayle (WorldBoss)? A man who played T20 leagues everywhere around the world in fact he played in all countries of Cricketing world. He is the first to hit a ton at BPLT20 history when he was playing for Barisal Burners in 1st Edition. Here are stats of Big Jamaican played 272 Twenty20 matches Scored 9668 with best of 175* in Indian Premier League at an average of 42.03 with strike rate of 150.66. Guess what he has hit 18 Twenty20 Hundreds and 60 Fifty's. Also picked up 75 wickets when he bowls he delivered. His presence in Vikings dugout definitely will help lots of young Bangladeshi players.
Grant Elliott another nice addition to Vikings an all-rounder who can bat well and win matches but he can win matches for you with ball in hand.  Kiwi all-rounder will definitely strengthen Vikings lower batting middle Order and bowling attack. He recently played in English Domestic Season and Quetta Gladiators where he proved his worth and Vikings are very much eager to see him perform well in this year's Edition.
His stats are awesome so far in Twenty20 Cricket. Played 98 Twenty20 matches in which he scored 1534 runs with highest score of 70 runs at an average of 23.96 with a nice Strike Rate 130.55. His bowling stats are also impressive ones. He took 65 wickets so far in his all 98 games with career best of 4/15.
Shoaib Malik is another bigger name for the Vikings. A man who has played lots of his Twenty20 Cricket for Sialkot Stallions, Karachi Kings, and Barbados Tridents and so on, his vast experience will help Vikings. He can Bowl some off spin as well and also ads lots of strength in Middle Order of Vikings.
His batting & bowling career is perfect for any team who picks him. He played 247 Twenty20 matches so far and scored 6338 with 95* career best at an average of 37.95 with devastating Strike Rate of 123.06. He also took 114 wickets in Twenty20 cricket.
Dwayne Smith is another overseas experienced Twenty20 player, picked by Vikings. He and Gayle (if they both came to open) can devastate the opposition in no time. Smith played in all over the world as Gayle does. He scored heavily for all of his teams. Played 267 Twenty20 matches around the world and scored 6245 with 110 not out as his career best at an average of 26.23 with 3 hundreds and 38 50s in his career tells a lot about his capabilities. When he bowls he is proved to be tricky one to face. He also picked up 99 wickets in Twenty20 Cricket.
Bangladesh Premier League is best when it comes to associate nation's players Mohammad Nabi is one of the prime example. His addition to Vikings from an associate nation country Afghanistan tells a lot about his caliber and experience of playing T20 leagues. Recently he played for Quetta Gladiators in 1st edition of PSLT20. Nabi can hit long and bowl off spin very well when team needs. He is also a very good fielder. He played 97 Twenty20 games so far and scored over 1300 at an average of 19.44 with strike rate of 128.34. He also send off ball out of the ground 54 times in domestic cricket.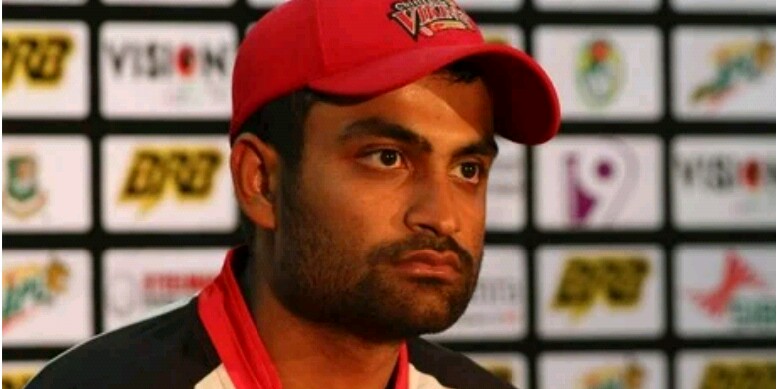 Tamim Iqbal has played lots of cricket everywhere in the world. He and Shakib are two most famous Bangladeshi players who often get chances to play in different leagues. Tamim also played for Peshawar Zalmi in 1st edition of Pakistan Super League. Now he will captain the Vikings and everyone is aware about his leadership capabilities, along with some experienced overseas players in the squad will help him a lot while leading the side.
Tamim played 119 Twenty20 matches so far in which he scored 3229 with his career best of 130 at a healthy strike rate of 118.66. He also crossed twice 100 runs mark in Twenty20 matches. He has hit 96 sixes so far and will be eyeing to make it over 100 in this BPLT20.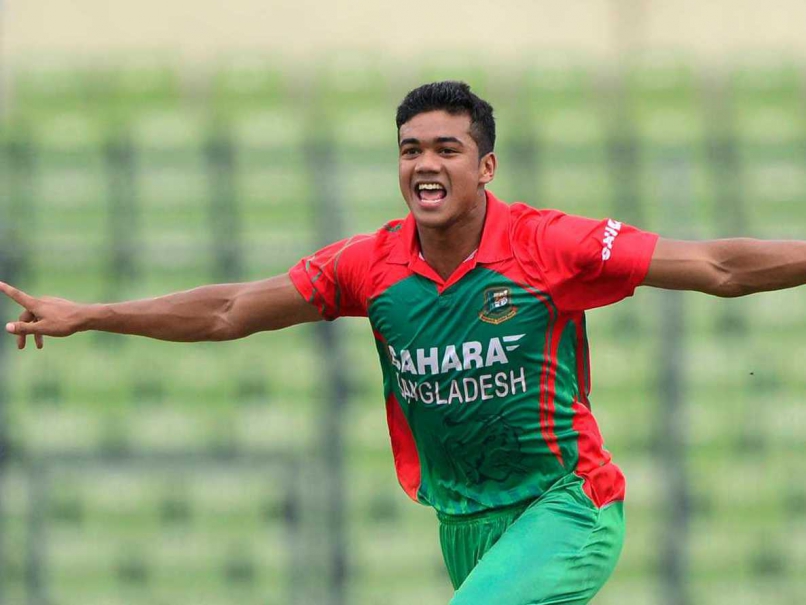 Taskin Ahmed is a young fast bowler of Bangladesh. He is promising one and after Masharafe Murtaza He is the other one Bangladesh can rely on his shoulders. His career faced a ban by ICC during this year's WT20 Trophy on suspected bowling action, later he cleared by the ICC. Now he is bowling well and fast, his performance in during recently concluded ODI series against England is superb. On which Vikings can think and he is the person who can give them early breakthroughs and will bowl fast at death overs too. Despite of ups & downs in his career, he managed to up lift his confidence at both Domestic and International Level of Cricket. He played only 24 Twenty20 matches in which he grabbed 21 wickets. He is more capable than his stats and Vikings are very much eager to avail more from his talent.
Anamul Haque a young wicket-keeper, second best than Mushfiq available to play for Bangladesh. He is also a very talented batsman. He has played for Dhaka Gladiators as well in earlier editions of BPL. His Bating career is also worth to watch. He has also hit a ton in Twenty20 Cricket which shows and says more about his batting capabilities. He played 62 Twenty20 matches and scored 1425 with 105 is career best at 123.69 Strike Rate. As a wicket-keeper he has gathered 38 dismissals so far.
Abdur Razzak is a quality left arm spinner played for Bangladesh and this time will represent Chittagong in BPL 2016. Razzak has played over 150 ODI matches, 12 Tests, and 34 T20 International matches respectively for Bangladesh. He is also nearing 100 Twenty20 wickets, which makes him more effective for Vikings as he will be eyeing his 100 wickets mark. He played 79 Twenty20 matches and with this vast experience of bowling in Twenty20 Cricket. Vikings are looking strong to lift the title for the first time.
Other than these superstars or key players, Vikings have selected a nice bunch of players in their squad. Includes Jeevan Mendis, Tymal Mills, Chaturanga de Silva, Imran Khan Jr, Saqlain Sajib, Jahural Islam and so on.
They will be playing their first match of the season against Barisal Bulls on 5th of November 2016.
HomeofT20 playing eleven for Chittagong Vikings:
Dwayne Smith, Chris Gayle, Tamim Iqbal, Shoaib Malik, Anamul Haq, Jahurul Islam, Muhammad Nabi, Grant Elliott, Taskin Ahmed, Abdur Razzak, Saqlain Sajib, Tyron Mills (Optional).
Stats Courtesy: espncricinfo on 30 October 2016.