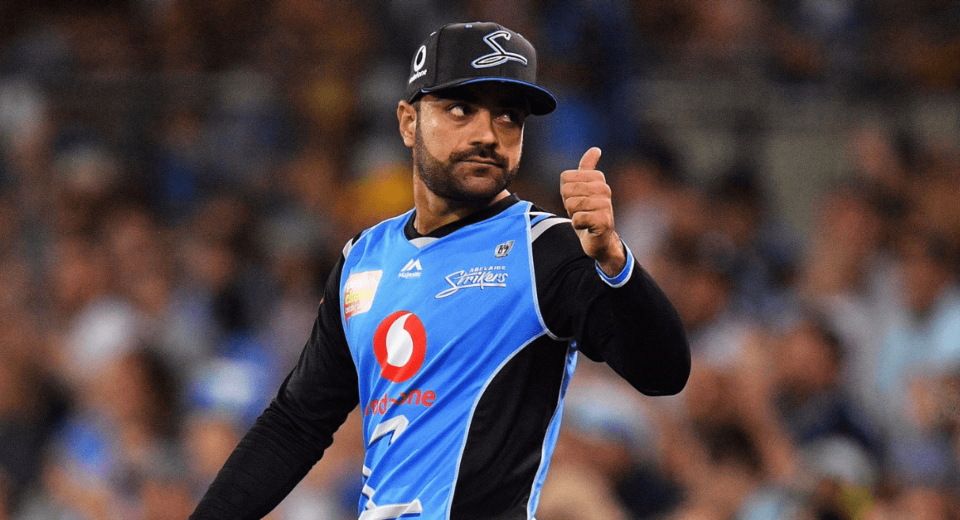 Afghanistan cricketer Rashid Khan might 'consider' his future with the Big Bash League (BBL) after Cricket Australia (CA) has declined to play Afghanistan in the pre-decided series.
CA's development came as a result of Afghanistan's Taliban's rule to limit women according to Islamic rules. However, CA finds it against women's rights and has chosen to protest against it by not taking part in the crucial series.
Rashid has been part of Adelaide Strikers in BBL 12. A week back, he withdrew himself to captain MI Cape Town in ILT20. However, CA's recent development has become a recent addition to the list of reasons not to play in the Australian league.
Defining how he prioritizes his country if someone backs off, he wrote,
"I am really disappointed to hear that Australia have pulled out of the series to play us in March. I take great pride in representing my country and we have made great progress on the world stage. This decision from CA sets us back in that journey. If playing vs Afghanistan is so uncomfortable for Australia, then I wouldn't want to make anyone uncomfortable with my presence in the BBL. Therefore, I will be strongly considering my future in that competition,"
Moreover, Afghanistan's Naveen ul Haq is also in the same boat and has withdrawn from the BBL after CA has denied playing in a scheduled series against Afghanistan.
Also, see: