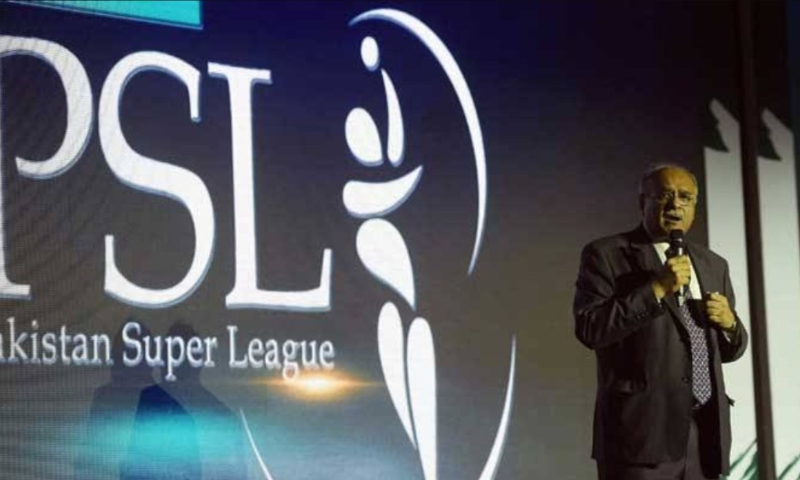 Najam Sethi, Chairman of Pakistan Cricket Board (PCB), recently announced various updates and plans for the upcoming 8th edition of Pakistan Super League (PSL). The PCB is placing a significant emphasis on supporting media coverage for the tournament. Sethi mentioned that journalists were sent to the UAE for the inaugural edition of PSL to invest in the branding of the league.
Sethi also expressed surprise at the lack of investment in the infrastructure of Pakistan's stadiums in the past four years. However, he did note that the Khyber Pakhtunkhwa government has claimed that the Arbab Niaz Stadium in Peshawar will be fully ready for international cricket and PSL within the next six months.
In terms of music, Sethi revealed that Pakistani singer Ali Sethi may be called upon to sing the anthem of PSL in the future. He also plans to talk with the PSL franchises to include two more teams in the tournament, with the expectation that this development will happen in the next year.
The franchises have also asked all players participating in PSL8 to return home two weeks before the tournament starts, with Sethi stating that this is to protect the players, as there is a lot of cricket being played globally. Sethi also announced that the rule from his previous regime, which stated that no player would be allowed to play in more than two T20 leagues across the world, will be implemented again.
Sethi also assured that he will resign from his position as Chairman of PCB if a new Patron in Chief of PCB arrives in the near future. He also mentioned that the PSL franchises are happy with PCB as the central pool has increased by more than 60%, with 95% of the revenue going to the franchises now.
PCB has also decided to schedule an exhibition match at Bugti Stadium in Quetta this year, which will be broadcasted on PTV Sports. Additionally, PCB plans to schedule three women's T20 matches during PSL8 as a trial for The Women's League scheduled later in September. These matches will also feature foreign women cricketers.
Sethi announced that the opening ceremony of PSL8 will be held in Multan Cricket Stadium, as every city has the right to host PSL opening ceremony. He also mentioned that Cricket fans in Multan have shown great presence during PSL in the past. With all these updates and plans, the 8th edition of PSL is expected to be a grand success.
Also, see: